There are 2 ways to register:
1. Sign in with Facebook (image below)
2. Register with telephone number
a. Enter register information.
You need to enter requested information including Vietnamese mobilephone number, password and verification code.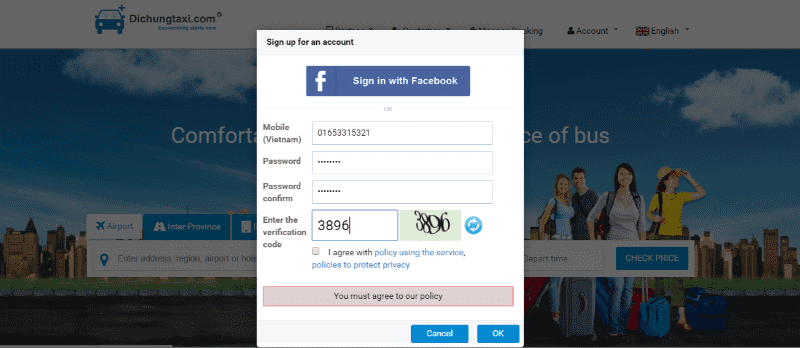 b. Enter confirmation code
After completing step (a), a message will be sent to you via SMS. You use the confirmation code in this message to complete register (image below).
With two steps above, you can easily create an account on https://dichungtaxi.com/en. You can use mobile phone number and password to login on Dichungtaxi website.