There are 2 ways to login:
1. Sign in with Facebook (image below)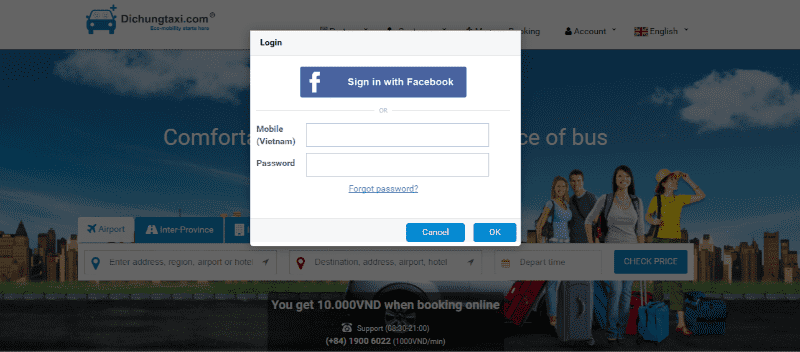 2. Sign in with your telephone number
Enter your telephone number and password (image below).
After 2 steps above, you can easily login to your account on website https://dichungtaxi.com/en. You also can use this account to book other taxis and receive promotion information from Dichungtaxi.